It's time for that usually dreaded -- for some -- year in review post that always promises to be fun for spectators. As a TV watcher I've been watching programmes and productions with my Judgy McJudgings face on and committing it all to memory.
This is 2013 in South African TV - the good, the bad, the sad and the ugly:
The Good:
1. Intersexions came back with a new season. Most of the stories were quite wonderful including the golden thread of suspected incest. It's currently in its reruns on Welfare 1 Fridays at 20h30. Did I mention that the casting was on point!? Sharrout to Nolwazi Shange.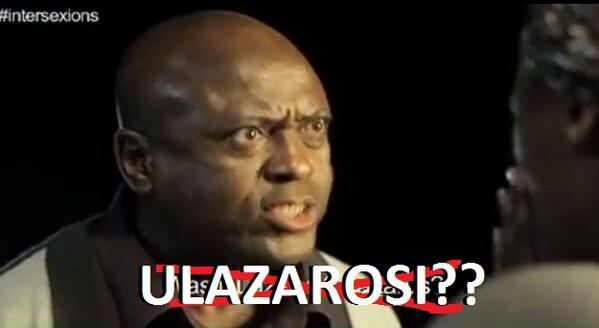 Image via Twitter
2. A new show called T
empy Pushas premiered. I must admit the first episode looked really strange but the rest of the season was premium entertainment -- as was the cast of Class Act alumni Sdumo Mtshali, Tumi Ngumla and Pallance Dladla. Even YoTV veteran Akhumzi Jezile surprised me.
3.
B
onang joined Top Billing. Sure the producers have been acting a fool in recent weeks on some "omg people from LSM five and lower are now watching the show! Get the girl with the funny accent!" Uhm... did they forget they're on Welfare TV? Do they not know how much better than them Bonang is? I know she technically joined in 2012 but 2013 was when she got to soar.
4.
Single Guys - sure it's not the G.O.A.T but it's better than recent commissions as far as sitcoms go.
5.
Zaziwa with Pearl Modiadie has been a breath of fresh air. Atandwa Kani followed closely by Luthuli Dlamini have been the best interviews.
The bad:
6. Ekasi - Our Stories was on yet again in 2013 and the stories were just as atrocious. I've got even more bad news for you as Welfare TV 4 is hoping to have a new season - they've put out a call for scripts and everything.,
7. I felt really uncomfortable trying to watch the first episode of Rolling with Mandoza - so I never did it again.
8. Isidingo's Cherel killed Rodney. Worst scene ever! Did the writers forget who Cherel is?!
That was one of the most painful storylines for me. From Charlie thinking it was one of her friends who rapped her [it happens] to the sick fuck taunting her about the corrective rape. Man I wanted that nigguh dead. But when it happened I was very underwhelmed.
The sad:
9. Vuyo Mbuli, a legend in South African broadcasting, died suddenly.
10. The death of our former president Nelson Mandela was probably the saddest moment of the year. During the 10 days of mourning -- especially the last two days -- the signature song "Lihambile Iqhawe' had the thug tearing up. Admit it, you also wanted to cry too.
11.
Watching the late Reeva Steenkump on Tropika Island of Treasure was one of the strangest things I've ever participated in. And her goodbye message when she was eliminated? I was CRINE.
The ugly:
12. Generations cast demanded 3-year prime cast contracts like they were paper-pishing nine to fivers. I lol'd
13. After nine season two happened. It made me wish that our TV industry was the same as the American industry -- I wanted it off the air withing the first five minutes of it being on air and I never watched it again.
Me, watching those first five minutes of After Nine
Those were my stand-out moments. What were yours?